Personal Care
Get Help With Everyday Tasks

HIRE A TRUSTED MEDICAL PROFESSIONAL TO CARE FOR YOUR LOVED ONE
Injury, age and medical conditions can impair a person's ability to perform important everyday activities. Faithful Nurses Healthcare, Inc helps restore a sense of normality to our patients' lives by cultivating a safe, caring environment.
If you or your loved one requires hands-on assistance with daily activities like bathing, dressing, toileting, ambulation or eating, one of our nurses would be glad to help. We'll also assist with light housekeeping, shopping, medication management, appointments, meal prep, transportation management and more. We customize each patient's care to meet their unique needs.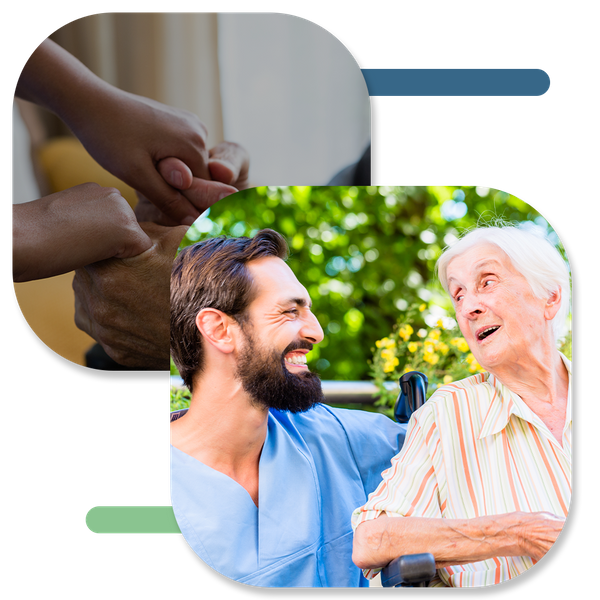 Day-to-day assistance from friendly, reliable caretakers.
Faithful Nurses Healthcare can connect you with an experienced caretaker to take some of the weight off your shoulders. We'll help your loved one:
Take medications on time and in proper doses
Complete basic hygiene tasks
Cook, clean and perform other household duties
Run errands or get out of the house for leisure
Manage their symptoms to enjoy the highest level of comfort possible
If this sounds like something you'd be interested in, contact us today.