Alzeheimer's & Dementia Care
Going Above and Beyond to Care for Patients

Alzeheimer's & Dementia Care
OUR STAFF IS TRAINED TO TREAT PATIENTS WITH CARE & DIGNITY
When someone is diagnosed with Alzheimer's disease or dementia, it's difficult for the family. With nearly one in ten seniors struggling with a variant of dementia, we at Faithful Nurses Healthcare, Inc are constantly learning and implementing protocols using the latest information available. Our services will allow your loved one to maintain their independence at home in a safe environment. Every year, there are thousands of accidental fires, wandering episodes and hospitalizations due to dementia. We can't stop the disease, but we can offer peace of mind to our clients and their loved ones. Call today to hire a live-in medical care provider.
Learn more about our standards and nurse requirements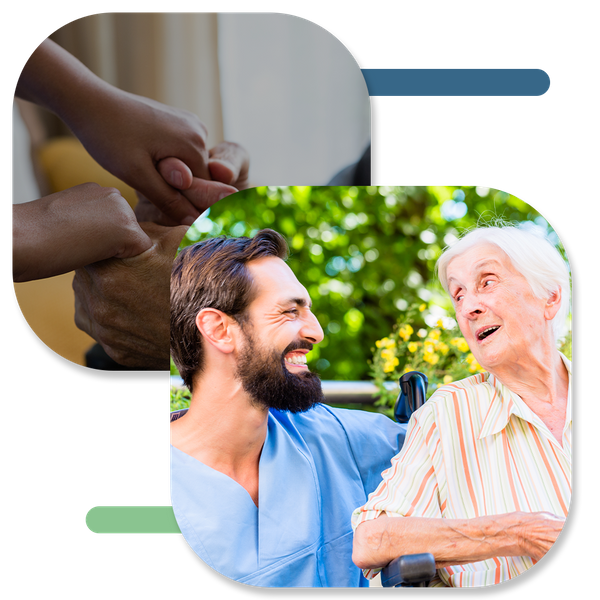 Our caregivers are rigorously screened and matched with clients to ensure compatibility. 
Whether you require several hours of assistance per week, around-the-clock live-in care or intermittent care, we can help. Safety is our primary goal, and world-class care is our standard.
All our nurses are required to keep up with:
A general wellness checklist
Patient care notes
Positive and encouraging engagement with the patient
Family updates when necessary
You can have confidence that your loved one is receiving the highest standard of care. Reach out today to consult with us about your needs.